Captain Brady Bounds will discuss the similarities between river fishing and his methodology for finding fish in the saltwater tributaries of the Chesapeake Bay.
When: Wednesday, August 30, 2017 at 7:30 pm (doors open at 7:00 for socializing)
Where: McLean Governmental Center, 1437 Balls Hill Rd, McLean, VA 22101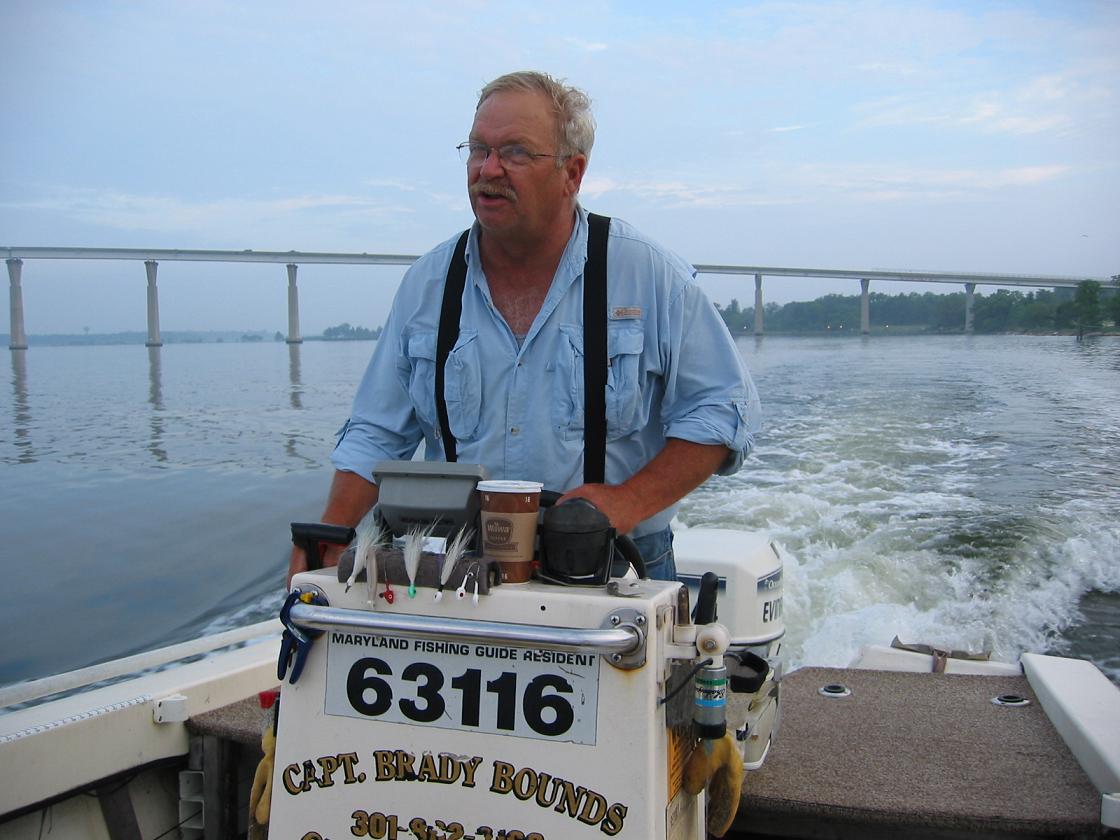 About Captain Bounds
Captain Bounds is a part time licensed guide with over thirty years experience operating in Chesapeake Bay and tributaries, including Susquehanna Flats, Chesapeake Bay Bridge Tunnel, and the Potomac River.
Offering kayak ferry and mother-ship trips Captain Brady uses his guide-boat to transport kayaks into areas of Chesapeake Bay and tributaries that kayakers cannot get to easily because of distance, lack of access, or safety concerns. Many of these places have no fishing pressure; you may not see another boat all day, except the guide boat standing off ready to assist if needed.
Under the ferry service he transports kayaks, gear and anglers to a pre-arranged location and drops them off. At a later time the guide boat returns to an arranged pickup point and then transports them back to the final destination. The cost is based upon the total round trip mileage of the guide-boat.
Under the mother-ship service the kayaks, gear and anglers are loaded into the guide-boat and then taken to certain fishing locations where Captain Brady assists the kayaks to launch, load gear, and depart to fish. The guide-boat stays in the immediate vicinity of the kayaks and services them as needed, including reloading them into the guide-boat as needed to move to other areas. The cost of this service is a flat daily rate.
Captain's License
U.S.Coast Guard (federal) since 1982
Licensed guide in 3 districts : MD, VA, and Potomac River
Former Diamondback endorsed guide, former Cortland Pro-Staff
Conservation/Fishing Associations
Federation of Fly Fishers