Dusty Wissmath from Dusty Wissmath's Fly Fishing School and Guide Service will join us in March to discuss Fly Fishing the Greater Yellowstone Ecosystem.
Where: McLean Governmental Center, 1437 Balls Hill Rd, McLean, VA 22101
When: March 29, 2017 at 7:30 pm (doors open at 7:00 for socializing)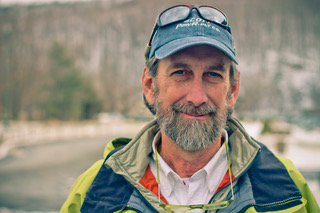 About Dusty Wissmath
Dusty Wissmath is a well-known guide, author, fishing/casting teacher, fly designer and speaker. Dusty will speak about fly fishing in the Yellowstone region, where he regularly guides and teaches. Dusty began fly fishing when he was eight years old. He is a member of the Board of Governors of the International Federation of Fly Fishers as well as an IFFF Certified Casting Instructor. Dusty is also a Simms Guide / Ambassador and a member of Scott Fly Rods, Hatch Reels, ARC Fishing & Hyde Drift Boat Pro Staffs.
In 1973 he began instructing and guiding in Wyoming while working on a degree in Wildlife Biology at the University of Wyoming. After graduate school, Dusty lived in Jackson, Wyoming tying flies commercially and guiding on the Snake, Firehole, Madison and Yellowstone Rivers. Dusty has served as the lead instructor at the L.L. Bean Fly Fishing School in Virginia and still teaches at the Wulff School of Fly Fishing. Dusty writes about fly fishing and is a photographer for a number of fly fishing and outdoors publications.
"Dusty is one of the best casting/fly fishing instructors I know. You learn a lot while having a great deal of fun. I can guarantee he will make you a better fly fisherman." – Lefty Kreh